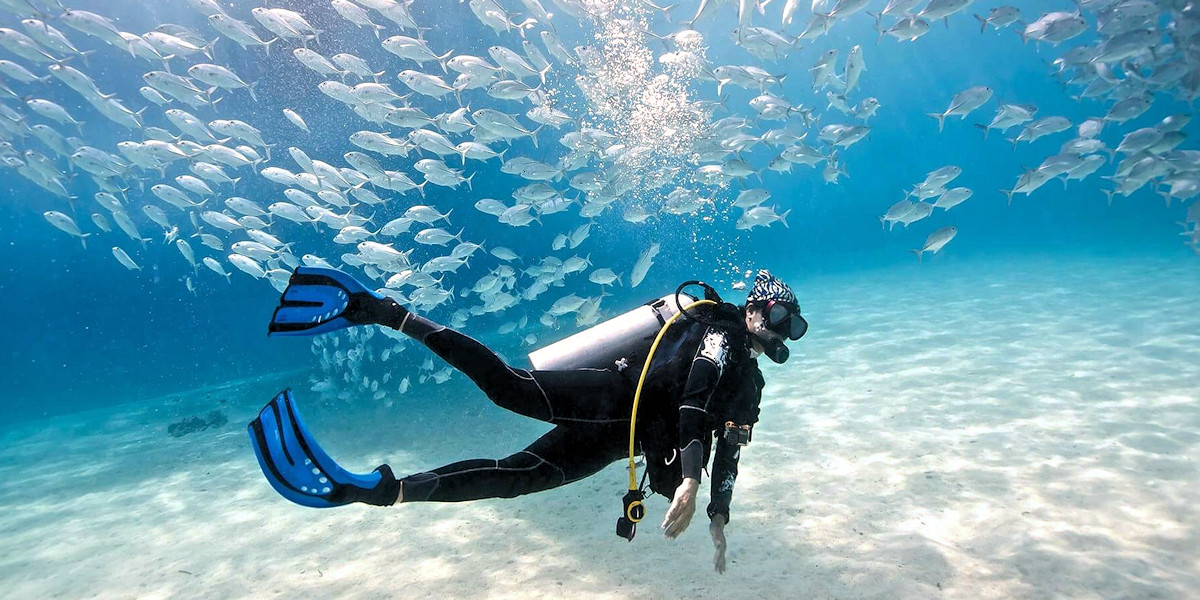 Qualified Divers
1 day (2 dives)
3 days (6 dives)
5 days (10 dives)
Divers Delight offers all certified divers the pleasure of discovering the underwater world full of amazing aquatic life in the Aegean and the Mediterranean seas. Allow Divers Delight to be your guide, showing you all the wonders of archaeological dive sites, caves, walls, drop-offs, reefs, tunnels and many more!
Our purpose built luxury dive boats are fully equipped with WC, Sundeck, Comfortable Seating Area, Spacious Diving Platform, Oxygen Therapy Unit, First Aid, VHF, and full diving equipment including: Tanks, Weights, BC's, Regs, Wetsuits, Fins, Masks and Snorkels. DIN valves are available on request.
Turkish law has it that no tourists are permitted to dive alone and must be escorted by a Dive Guide, due to archaeological sites. All certified divers must bring their certification card and log book to the centre when making reservations or on the day of diving.
At Divers Delight all our dives are done from our luxury dive vessels and in groups of 4/5 with divers being of similar certifications and experience. They are led by an Instructor / Divemaster and if the group exceeds the above amount a Divemaster will join the group at the back for safety reasons.