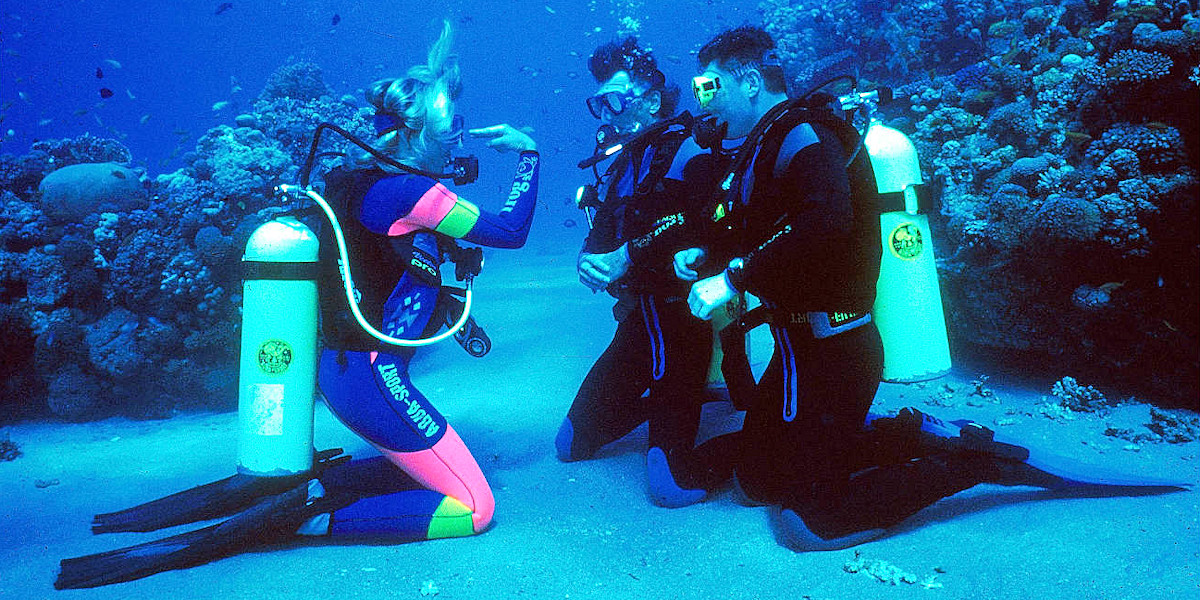 TRY Dive
Duration 1 Day (2 Dives)
Divers Delight offer you an experience of a lifetime with our one day Try Dive. After experiencing our underwater silent world, you will never be fulfilled on land again! Our Try Dives offer you the chance to try scuba diving in warm, serene waters under full supervision from qualified instructors.
We are pleased to inform you that we have English, Dutch, German and Russian speaking staff on our team.
Your day begins with collection from your hotel at around 09.00am by Divers Delight's private minibus, which will bring you to our office to complete check-in formalities. Then you will be transferred to our custom built dive boat. Our dive boats are fully equipped with WC, sundeck, shaded deck, sunbeds, comfortable seating area, bar and full safety equipment. Departure from the harbour will be at 10.00 am. During the journey to the dive site you will be given a brief orientation of the day out, scuba diving and the equipment involved. The briefings are given in several languages according to our customers that day. Then in groups of no more than four and with three instructors and divemasters attending, you will be kitted up in waist high waters. Once you are comfortable with your equipment and surroundings you will be gently eased into the water. With your instructor in front and your escorts above, you will begin the exhilaration of breathing under water. In the Aegean sea you will experience the thrill of coming face to face with the aquatic life, whether it be octopus, star fish, corals and sea sponges, not to mention having your photo taken whilst feeding the fish. After your first dive has been completed, you can relax and enjoy a fully cooked lunch and spend some time snorkeling, swimming or simply just soaking up the sun.
Then it's time for your second dive! Now you have some experience, you will be able to take more control and enjoy your dive that bit more, not forgetting of course that your instructor and escorts are still beside you. With this re-assurance in mind, the freedom that only the underwater world can give, and of course the superb animation from our Divers Delight diving team, you will never want to get out of the water again!