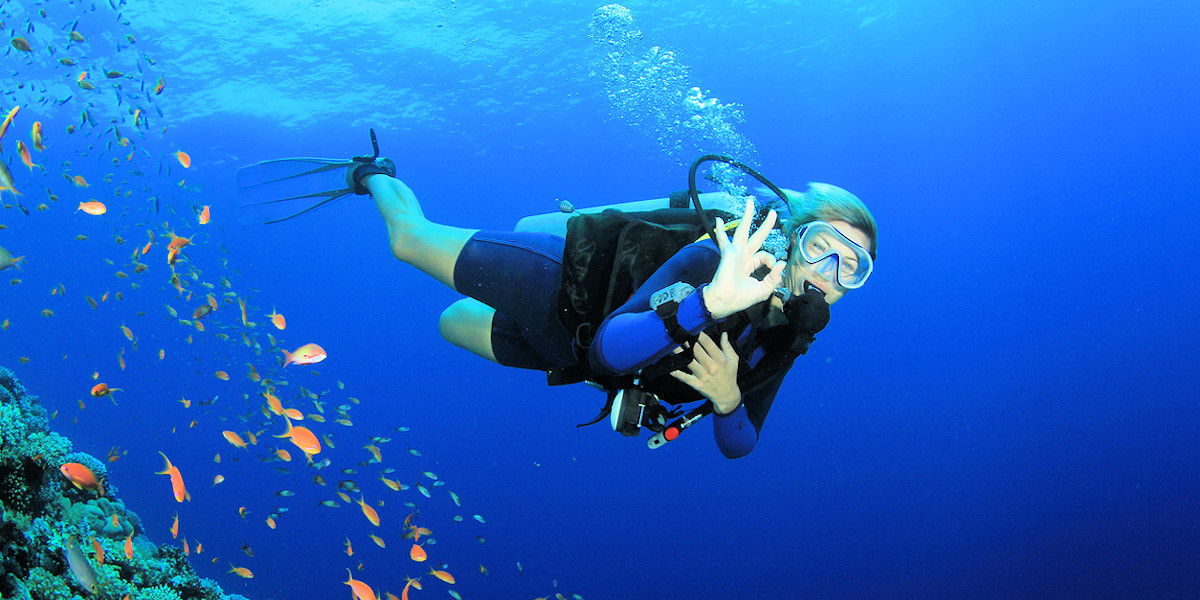 Marmaris Dive Sites
Divers Delight Bay
This bay offers a selection of three dives from novice to experience. For novice divers or your second dive of the day we recommend the 12 meter dive which is abundant in marine life and also offers swim throughs, hard and soft corals as well as caves and tunnels for the experienced diver.
The 18 meter dive offers 2000 year old amphoras and the chance to encounter Groupers, Moray eels, Jacks, Ray's, and Octopus. This dive can also be done as a multilevel dive and combined with the 12 metre dive.
The 30 metre dive is for the experienced diver, and as you make your way down the drop off, you will come to a reef where you will see a 2000 year old anchor and also amphora. As you work your way around the reef you will come across a family of Groupers that will stay there until you get within a few metres, when they will disappear into there home. This area is also frequented by Rays.