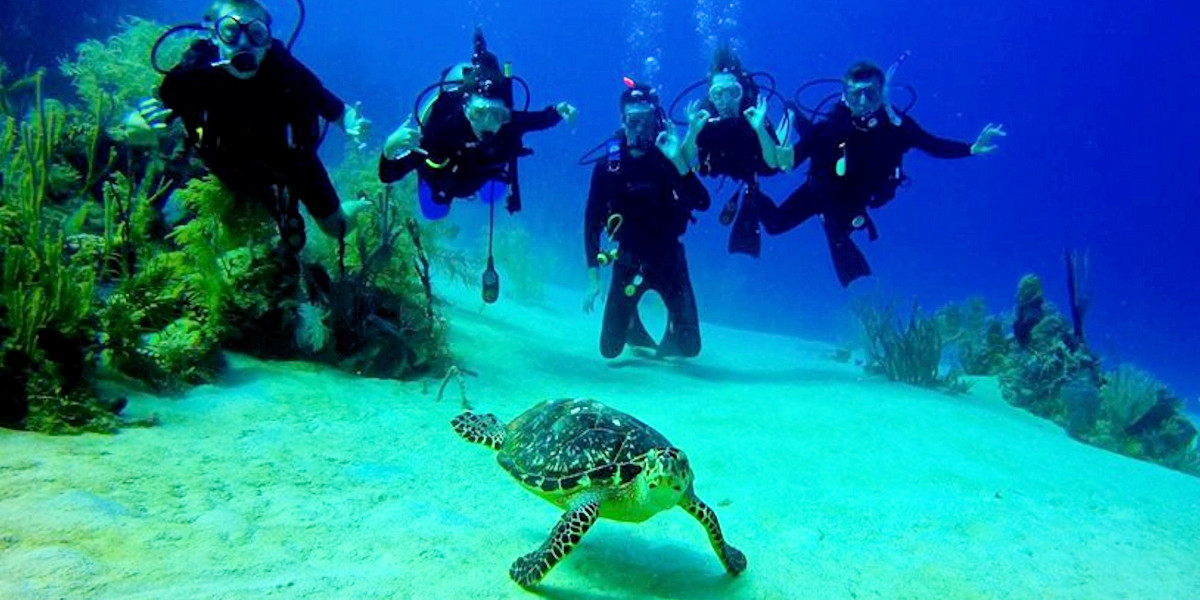 Discovery Scuba Diver Course
Duration : 1 Day
The Discover Scuba Diving program gives you the opportunity while on vacation to enjoy the aquatic world. In this one day program you will get the chance to learn about scuba equipment and the philosophy of diving during a short theory lesson and skills practice in the morning. You will learn about things such as buoyancy control, mask clearance and recovering a lost regulator etc.
Then relax and enjoy some free time to have a fully cooked lunch before taking the plunge and enjoying your guided underwater tour of the aquatic world with one of our friendly professional instructors. On completion of your Discover Scuba Diving Course you will be issued with a temporary certification card which allows you then to dive within the next fourteen days under the supervision of an instructor to a max. depth of twelve metres.
One of the main advantages of the Discover Scuba Diving is that you have already learnt some of the theory and skills from day one of the Open Water course.
Therefore if you decide to continue your education immediately you can then transfer directly onto the Open Water course giving you the opportunity to complete it in only three days instead of four.
And even better, we will deduct the price of the Discover Scuba