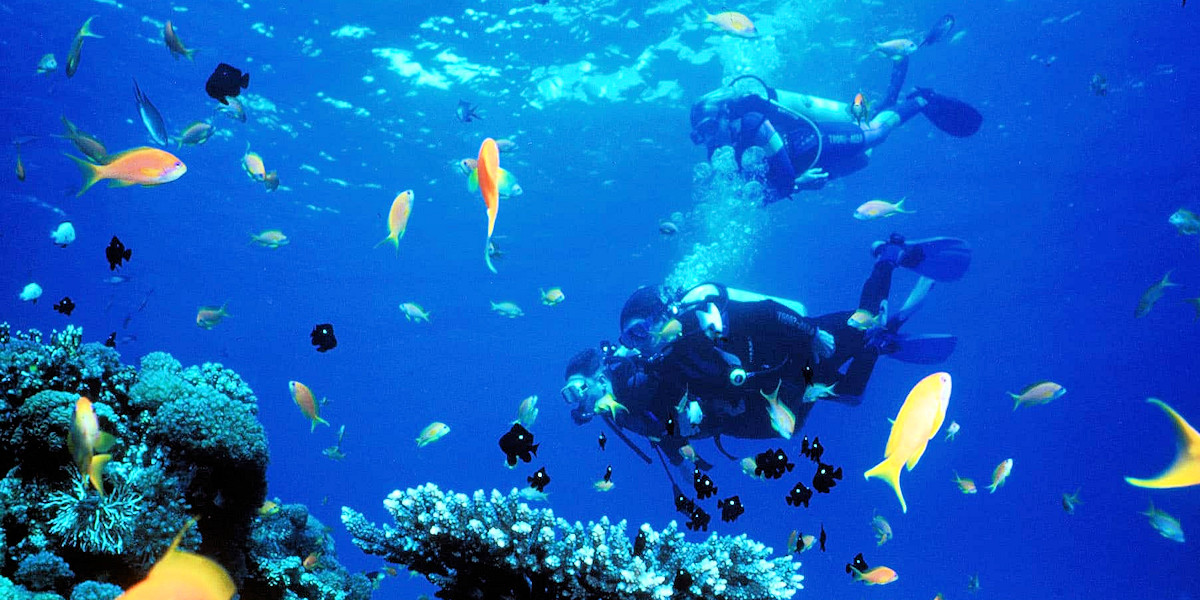 Advanced Open Water Course
Duration 2 Days
The Advanced Open Water course is the next step up from the Open Water course. This course is highly recommended for newly qualified Open Water Divers as well as for divers with many logged dives already. The PADI Advanced Open Water course involves students in various underwater tasks that broaden their awareness of the environment and their capabilities as divers. It enables you to continue your diving enjoyment to greater depths and enhance your diving skills, knowledge and qualification.
PADI's Advanced Open Water Diver course is one of the most popular because it offers such diversity. No two students are exactly alike and it's this diversity that you are looking for. This course consists of three core dives and two elective dives. Two core dives are essential for the fundamentals of advanced diving. The elective dives allow you to select two dives of interest.
CORE DIVES
Underwater Navigation
Deep Diving
ELECTIVE DIVES
Boat Diving
Multilevel Diving
Peak Performance Buoyancy
Search and Recovery Diving
Underwater Naturalist
Underwater Photography
Night Diver
Prerequisite
Certified PADI Open Water Diver or equivalent rating.
After completing your Advanced Open Water course you will realize that the more you learn about diving, the more interesting it becomes.
So, why stop there……… The excitement is endless!
The PADI Rescue Diver is your chance to have some SERIOUS Fun! If you are Medically First Aid trained you can start the course straight away, if not Divers Delight can offer you the PADI Medic First Aid course. These courses teach you to make diving more safe and enjoyable for others!