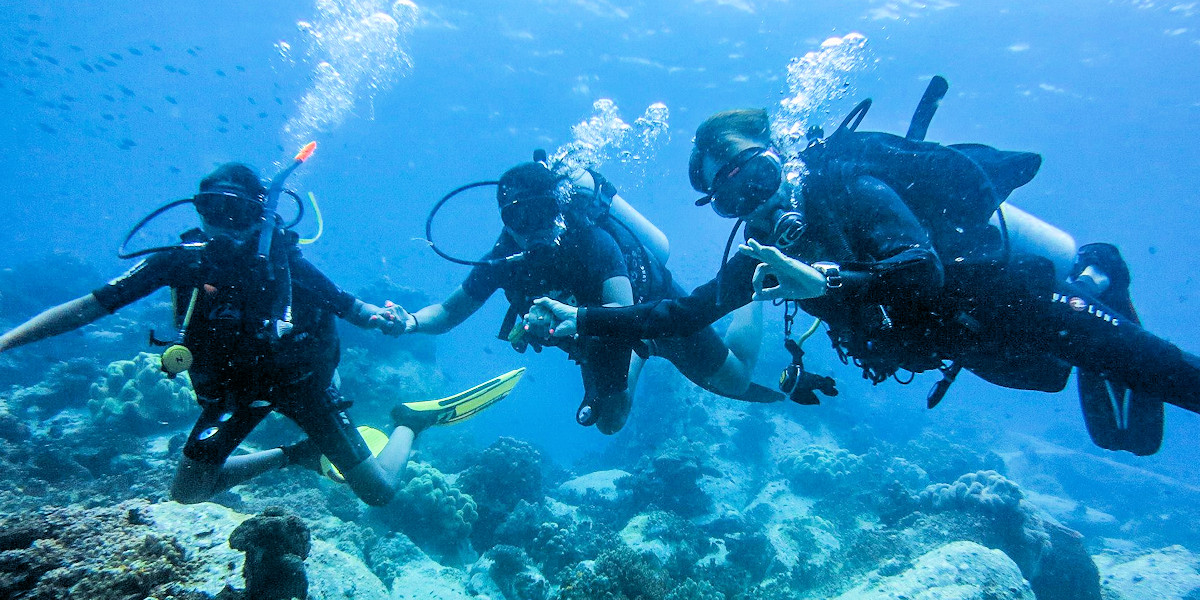 Rescue Diver Course
Duration 3 Days
The PADI Rescue Diver course is an important step in expanding a diver's knowledge beyond recreational level with a realistic approach to preventing and if necessary, managing a diving accident. A rewarding course that teaches you to make diving safer and enjoyable for others. This course also gives you the opportunity to apply your First Aid and CPR skills to the unique needs of diving as well as land based accidents. Although this is a thoroughly enjoyable course, the nature and context in which such training may be used is quite serious. The primary objective of this course is to prevent the need for use of rescue skills.
A Rescue Diver is a very competent, self reliant diver who is also able to care for others in an emergency.
The course consists of
Self-Rescue and Diver Stress
Emergency Management
Equipment Considerations
Tired Diver
Panicked Diver
Distressed Diver
Response and Underwater problems
Missing Diver
Unconscious Diver at the Surface
Surfacing an Unconscious Diver
Egress with an Unconscious Diver
In-Water Artificial Respiration and Equipment Removal
Response from Shore/Boat (conscious and unconscious diver)
First Aid for Pressure Related Injuries
Underwater Search and Scenario
Prerequisites
Advanced Open Water Diver or equivalent
Medic First Aid or equivalent CPR training
Minimum age of 15
After completion of your PADI Rescue Diver course only one course remains – The Master Scuba Diver. Why not go all the way to the top!ORif you would like to make diving your career then the PADI Divemaster is the road to take. Browse these pages and discover how far you can go!